Today's world, through the constant development of technology, forces continuous learning and adaptation to changing living and working conditions. An occupation acquired within the educational system is no longer sufficient to ensure stable employment throughout one's working life. High-quality qualifications, the sets of which enable the performance of professional tasks that most often combine different areas of competence, are becoming increasingly important.

The "Competencies of Tomorrow – Lublin inspires the future" program was created on the initiative of the Department of Strategy and Entrepreneurship of the Lublin City Hall in cooperation with the modern business services sector, Lublin universities and the educational environment. The functioning of the education system, the formation of the competencies of its participants and the future of teaching and learning, especially in the context of the concept of lifelong learning are the areas that guide the idea of the "Competencies of Tomorrow – Lublin inspires the future" program.
In addition to providing solutions to increase productivity in individual industries, modern information and communication technologies provide unlimited information, allowing universal communication on a global scale, which implies both accelerated development of economies at the level of countries and regions, but also dynamic development of individual enterprises.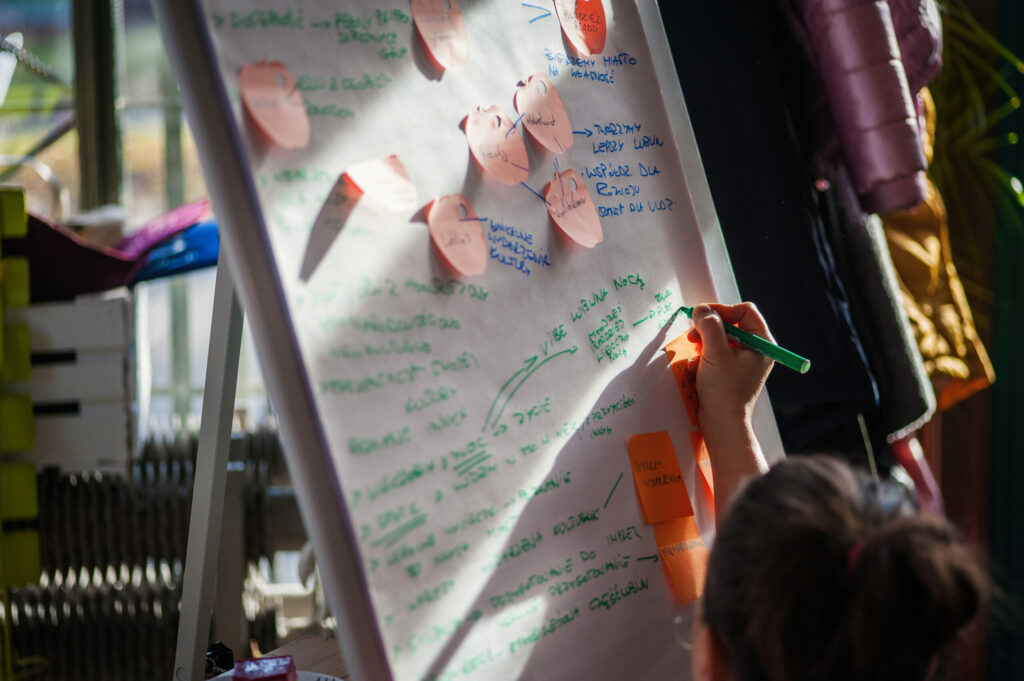 Under conditions of digital transformation, knowledge is becoming a key resource, and the competence of people and organizations – the way and speed of its acquisition and use. In the labor market shaped by the processes of automation and platformization, such employees will find themselves, who, based on advanced cognitive, social and technical competencies (including digital), will be able to adapt the profile of their skills to the rapidly changing expectations of employers. The competencies of tomorrow can only be effectively formed within a broad and flexible educational ecosystem focused on lifelong learning. The center of this ecosystem is an individual who understands the need for continuous further training and the acquisition of new skills.
Lublin is now a key location for the modern business services sector in Eastern Poland. It is in this sector that the competencies of tomorrow are currently already being implemented and used. The modern business services sector is an excellent example for other sectors of the innovative economy on how to develop and implement tomorrow's competencies in companies, units and centers.
The "Competencies of Tomorrow – Lublin inspires the future" program is addressed to a wide range of representatives of the modern business services sector, IT companies developing software and modern technologies, the educational and educational environment, including the authorities running vocational and secondary schools, as well as universities and units supporting the development of education, or business environment institutions. An important group of recipients of the program, are also employees looking for new competencies and career paths.